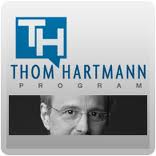 One day after Oregon's Democratic Senator Ron Wyden teamed up with Republican Congressman Paul Ryan to end Medicare as we know it - the Democratic backlash is underway. Several Democratic Members of Congress - and the President - have rejected the Wyden-Ryan plan, which turns Medicare into a public option - giving senior citizens a voucher to buy private health insurance instead of Medicare.
The President's Press Secretary Jay Carney called the plan "radical," although Republican Presidential candidates are praising the plan. That's when you know it is a really bad idea.
Time to call Senator Wyden's office - and ask him to quit drinking the $300 bottles of wine with Paul Ryan and his billionaire buddies. We can't afford it.
-Thom
(What response did you get when you called? Tell us
here
.)