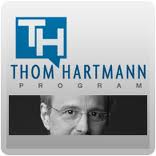 For the third Republican debate in the row - it's not what the candidates on stage said that was so troubling - but instead what the audience did. Last night's Fox News/Google Republican debate featured many of the same barbs against President Obama - calls for lower taxes for millionaires, billionaires, and corporations - and blasts against so-called government health care. Curiously - Fox so-called News also allowed a hate group to participate in the debate. The Federation for American Immigration Reform - an organization that according to the Southern Poverty Law Center is a hate group - was given a platform to ask the first question on immigration last night.
But it was when a now-openly gay soldier posed a question to Rick Santorum about the repeal of "Don't Ask, Don't Tell" - that the debate provided it's most jaw-dropping moment. After this soldier wrapped up his question - members of the audience wildly booed him - seemingly just because he was gay. No candidate on stage repudiated the boos - but afterward Jon Huntsman called the incident "unfortunate" - as did a representative for Rick Perry.
So in three debates - we've seen Conservative audiences applaud the deaths of 234 people who were executed in Texas - we've seen them shout that when a sick American is without health insurance we should just "let him die" - and now we've seen them enthusiastically boo a soldier who is putting his life at risk to defend this nation - because he is gay. Over and over again - I've called this Republican primary a race to the bottom - only now do I realize the far-right Conservative base in the audience is also competing in the race...and in the words of Charlie Sheen - they're winning.
It's a sad glimpse into the bigotry and fear that have infected America since the days of the KKK and apparently is still alive and well.
-Thom
(What's your take on the debate? Tell us
here
.)